If you're a baby wearer then you know the exorbitant cost of a wrap or carrier. And if you're like me, you just can't bring yourself to spend that kind of money on a piece of cloth - especially if you're like me and sew.
I've seen Facebook pictures, google images, and emails of friends and acquaintances smiling proudly with their little ones all trussed up in some yardage of cloth. Cute prints, cute babies, cute mommies, ugly price.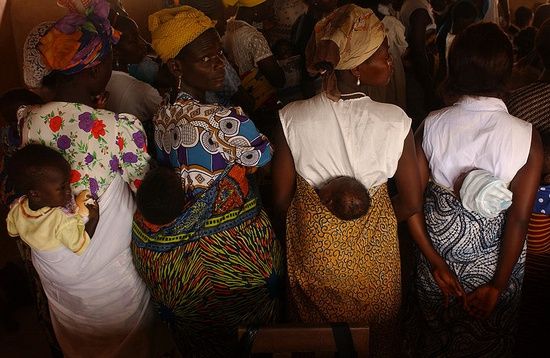 Wrapyourbaby.com
I think I can fix that last part. It depends, however, if you are a label person. I personally am not and will never be. Most definitely I will not spend huge sums of money on a piece of cloth I can only use for a couple of years. If you are a label person, no judgement, there's nothing wrong with buying what you like if you can afford it. I can't. If this cloth was going to go with my kid to graduation, I'd spend a couple hundred. However I don't plan on child wearing for 18 years so.....
On to the "fix". This is the most budget friendly option I could find. I modeled it after the
African back carry in a kanga
. The cloth I had is not traditional kanga and is just a couple yards of cotton. I bought it on sale at Walmart for $5.75. Not the prettiest, but it functions for what I needed it for. I had the scarf on hand.
If you can get to any fabric store, you're likely to see some items on sale in prints you like. I would advise you to use cotton or hemp, thin and breathable. If you've ever used a Moby wrap, you know how warm the synthetics can be.
Follow the video instructions below if you want my version of the back carry.
There was no need, none at all, for me to go out and pay the kind of money I see these items sold for. I could have picked a better print, for sure, but I just needed something on the fly and that cost was too good to pass up.
I would suggest, if you've never back carried before, to do some practice runs with someone around. Use a chair if you have to or start out on your knees. I strongly suggest using a friend, partner, etc.
There is a different way to carry a baby that needs head support, an older baby, and a toddler. This demonstration was for a toddler, however you can make your own baby wraps/slings for next to nothing and with no sewing.
If you want a finished edge, rather than the raw one I have and you don't sew -
get some binding tape
from Joanns, Walmart, or any sewing notion store. You can get about 3 yards for under $3. If you get six yards, plus fabric for under $6, you'll have your own carrier for $12. Even if you spend more on fabric (remember to get light-weight fabric) it will still pale in cost-comparison from buying an actual baby wrap.
If you wish to buy an ACTUAL Kanga, visit Kangausa.com. They list themselves as, "
Kanga USA is a project of Expanding Opportunities, a 501c3 organization and a registered NGO in Kenya. / Copyright © 2012 KangaUSA All Rights Reserved
"